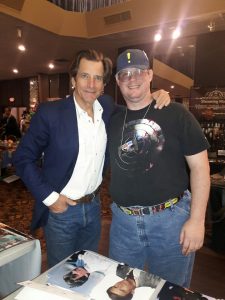 *Accompanying Mr. Benedict right of picture
-Project: Wish Upon A Star.org
-Operations/Technology Officer
-vernon.sanders@sbcglobal.net
-(559) 274-5614
BIO:
Mr. Sanders has been involved in community work, is a
strong asset in leadership with skills in Excel,
Technology, Historical data and a vast knowledge in
Science Fiction, Comics as well as Entertainment. He has
undergone treatment for a form of neck cancer, and has
had a full recovery.
His role with Project: Wish Upon A Star involves data
management, logistics and basic operational activities
aiding us in successful benefits, live broadcasting via
recording and/or documenting our fundraising venues.