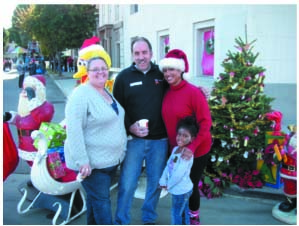 *Pictured at left with the Camp Ronald
Director at our Annual Holiday Event, Warner
Bros. Studios
-Project: Wish Upon A Star.org
-Co-Founder/Treasurer, Admin. Officer
-pezfunk13@yahoo.com
-(559) 260-8976
BIO:
Veronica has been involved in charity work along with
myself, her husband for over 15 years doing benefits
and projects for Camp Ronald McDonald for Good
Times, a recreational getaway for children with life
conditions. Her background in Management, Art and
Design is integral to our foundations primary goals.
Her role with Project: Wish Upon A Star involves
Administration and Operations, social management,
basic operational activities for creating successful
benefits and campaigns as well as interaction with
celebrities at our fundraising venues.