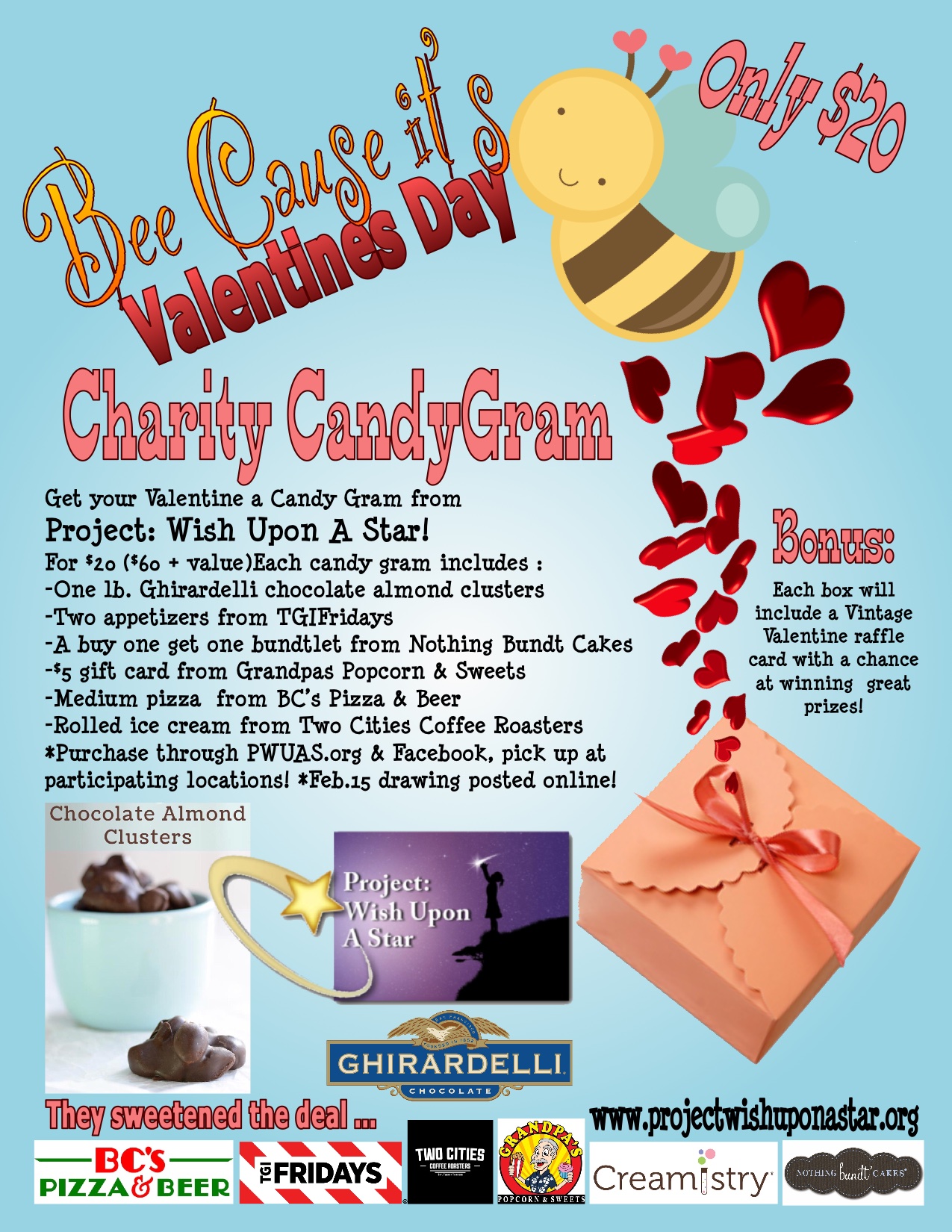 HEY VALENTINE CANDY GRAMS!
GeT yOuR TiCkEtS  READY!
Drawing posted here at 9pm PST, 2/15/2018
*We will post a pic of the winning ticket!
Special Thanks to FIVE, our local contributor and restaurant of 'Excellence'
The winning ticket number is: 929835
Contact us at either darren@projectwishuponastar.org or veronica@projectwishuponastar.org
Please respond by midnight, Sunday 02/18/2018 to claim your prize, or another winner will be selected.
Locations
"Candy Grams" can be purchased here as well as Facebook. 
Please indicate which location you want your Gram to be at.